Perfesser Plum, at your service.



[

That's a statue of Odysseus---not Perfesser Plum.]




Don't we sometimes wonder, "Hey! Just how did I get

here

?"

Odysseus wondered [also wandered], far from home, but never gave up on making it back.

Even when he'd turned old, Odysseus was ready for more.

Death closes all; but something ere the end,
Some work of noble note, may yet be done, ...
The lights begin to twinkle from the rocks;
The long day wanes; the slow moon climbs; the deep
Moans round with many voices. Come, my friends.
'Tis not too late to seek a newer world.
Push off, and sitting well in order smite
the sounding furrows; for my purpose holds
To sail beyond the sunset, and the baths
Of all the western stars, until I die.
It may be that the gulfs will wash us down;
It may be that we shall touch the Happy Isles,
And see the great Achilles, whom we knew.
Though much is taken, much abides; and though
We are not now that strength which in old days
Moved earth and heaven, that which we are, we are---
One equal temper of heroic hearts,
Made weak by time and fate, but strong in will
To strive, to seek, to find, and not to yield.
[From Tennyson's Ulysses, 1842]





Quite a guy! I hope I have one-tenth his guts.



Anyway...

The research, teaching, and writing I've done since 1968 was paid for by fellow citizens of this nation---through taxes and college tuition. This website is my effort to thank them and to repay them with something of value.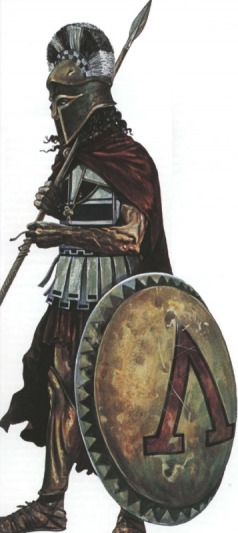 ---
Some things that are important to me.

**

Protecting our Constitutional Republic

and our Liberties from disguised (and now naked) Tyranny.

**

Motorcycles

.

**

Marathons

(20) and 10Ks and half marathons in New England.

**

Firearms

: combat and long distance marksmanship.

**

Weight training

: high intensity interval.

**

Blacksmithing

. I use a forge made of bricks, with a hairdryer for forced air (2700 degrees needed to melt steel), tongs, hammers, anvils, pedestal grinder, vice, metal files, Dremel, and high carbon steel railroad spikes and plates I find on railroad beds. I make replicas of ancient and medieval daggers, knives, short swords, and battle axes. It keeps me in shape and ensures that I destroy my right elbow and shoulder joint.


Here are some examples.


**

Archery

with recurve bows and English long bows.

** Shakespeare, ancient Greek (language, philosophy, plays), The Odyssey, New Testament, T.S. Eliot, Arthur Schopenhauer (19th century philosopher, The world as will and idea), van Gogh, Monet, Mozart, Baroque music, Beethoven, Sinatra, 30s and 40s Big Band and jazz, 50's doo wop, Joni Mitchell, Nanci Griffith, Beach Boys, Moody Blues, AC/DC, Queen, Fred Astaire and his lady partners, especially Cyd Charisse.

**

Poems

. Tennyson ("Ulysses"), Cavafy ("Thermopylae," "Ithaca"), T.S. Eliot (pretty much all), James Dickey ("The heaven of animals," "For the last wolverine"), Rudyard Kipling (most, and especially "The gods of the copy book headings").


**

My students

. Some students say I'm the best teacher they've had. They're probably right. Or maybe they're grubbing for grades.

Links on the left side bar take you to pages containing materials of different sorts. I would greatly appreciate any suggestions for improving the materials.

gorbelly55@yahoo.com